Building quality backlinks in 2018 is one of the most challenging facets of any company's online marketing efforts, but the process can be simplified if you have a clear plan of action and a reliable process.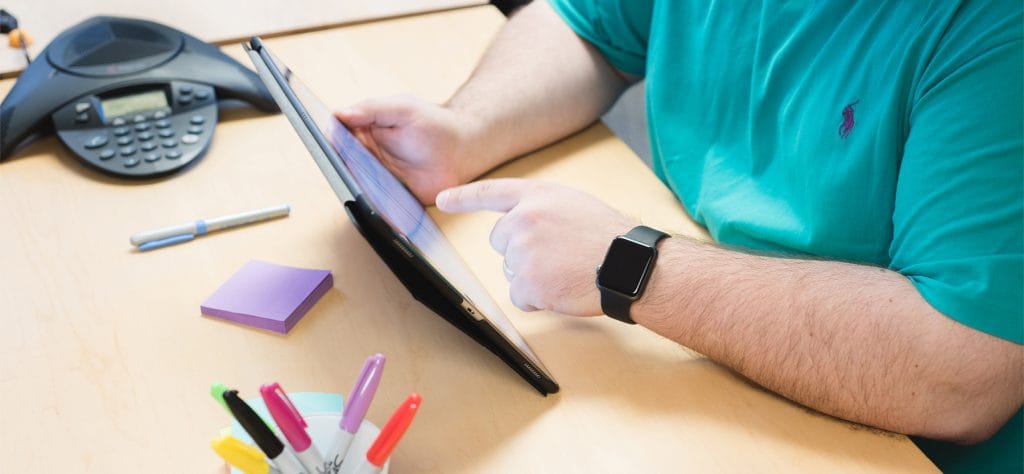 Google, the leader among other search engines, is benchmarking the overall quality of a website's link profile. However, researching opportunities that could result in more backlinks is costly, difficult and time-consuming. From our perspective, as a website design and SEO firm serving start-ups to divisions of the Fortune 500,  clients might think a digital marketing specialist has a "magic button" to make high-quality backlinks appear, unfortunately, that's not how it works.
Avoid Cheap Black-Hat SEO Backlink Providers
In this blog post, we'll walk you through the actual process of how we build website backlinks. The reason that we're devoting an entire blog post to the subject is that backlink building remains the strongest ranking signal to search engines when attempting to advance your website in the search results. All too often, site owners fall for "quick backlink building" companies that claim to build hundreds of PR7 through PR10 backlinks in just a couple days or weeks but actually use "black-hat" SEO methods.
All too often, site owners fall for "quick backlink building" companies that claim to build hundreds of PR7 through PR10 backlinks in just a couple days or weeks but actually use "black-hat" SEO methods.
"Black-hat SEO tactics link your website to a variety of other websites that are low-quality domain authority, spam, or completely inactive." says Neil Patel, SEO expert, and entrepreneur.
As a rule, you should always seek to earn backlinks from sites that are of equal authority to yours, or higher.
MVP Marketing + Design Builds Natural Backlinks Using a Proven 4 Phase White-Hat SEO Method
Phase 1: Develop Your Link Building Strategy
There are many types of techniques to earn quality backlinks from relevant sources, but not all techniques work for every industry or niche. Some B2B niches, such as those in the manufacturing industry, don't succeed with running giveaways or forum commenting. Others such as food service do better with guest posting and blogger reviews.
Here are a few things we consider when formulating a link building strategy.
Review and Evaluation Sites – Reviews are best suited for B2C businesses that thrive on testimonials, user reviews, and social media interaction.
Guest Blog Posting – Write articles that other site owners want to post on their site or blog, because the article may be of interest to their audience.
Forum Posting – Answer questions and providing knowledge on web forums related to your site and industry.
Questions and Comments – Provide answers or commenting on other blogs and sites.
Business and Association Directories – Business Directories and Associations in related industries are a great way to add relevant backlinks provided those sites allow it.
Highly-Focused Topical Blogs – If there are well-known blogs in your industry, asking for links or submitting guest posts never hurts.
Competitor Backlink Analysis – See who's linking to your competitors for backlink opportunities.
Phase 2: Uncovering High-Quality Backlink Opportunities
Using a backlink building tool, we will begin researching possible link opportunities. We then investigate what kinds of sites are linking to competitors that are higher in rankings than our client's website. This should give us a quick gauge of next steps, and how much of a positive impact it will have on our client's  website.
When we're building links, we will have already selected the keywords that our clients should be focusing on for their site and each page. At MVP, we make sure that the link building opportunities are closely related to targeted keywords, and that there's a possibility of earning a backlink.
As we uncover potential backlink opportunities, MVP pays close attention to the backlink site's important ranking factors (e.g., domain authority, page authority, Alexa rank (a measure of website popularity), domain age, social signals, etc.) to ensure that clients receive a high-quality backlink, assuming the link is earned
Phase 3: Outreach to Backlink Opportunities
The bulk of our time is spent contacting other site owners, webmasters, and companies. It takes time and effort to make contact and obtain a response either positive or negative.
Initially, we focus on using as many of our client's related contacts as possible in order to earn links. Since we've already established rapport (i.e., these are "warm" contacts), it will be easier to gain agreement and generate a backlink.
While we're reaching out to warm contacts, we also will be communicating to cold contacts.
These dormant leads are the ones whom we've researched but have not yet established the relationship as. There are many ways to motivate these websites to offer a link back to your site, but we will never use a template or "boilerplate" linking process to achieve this. Site owners can sniff those out in a second. They usually look something like this:
"Hi So-And-So!
I was searching for some articles about (insert a topic here) and came across (insert blog post title here) on your site.
Great Stuff!
I wanted to let you know that I had written an article that is similar…"
You might have even seen a few (or many) of these come through your site's email. The response rate on a boiler-plate email request is extremely low, and most of the time, the only way you'll get someone to accept your request is when they have a new or very low-quality website.
At MVP Marketing + Design, Inc., we take the time needed to customize backlink quality outreach to each site and company we serve.
Phase 4: Managing the Backlink Profile
Phase 4 begins when we receive your first new backlink from positive outreach results. We will check and track all the incoming links to your site to ensure that they are quality backlinks and come from reputable websites. We'll schedule regular intervals to check on the backlinks we've built. Also, for guest blog posts and submitted articles, we will inspect the pages in which the link is found on to ensure that the content is correct, and the link is "dofollow" (as opposed to "nofollow").  If we find errors or omissions, we will follow up with the third-party webmaster to advise them of corrective action.
What to Expect
Even though your site might score backlinks, do not expect Google or other search engines to pick them up right away. It's most likely going to take some time to see results. It's not uncommon for backlinks to appear 30 to 60 days after they've been created, so don't feel discouraged if nothing occurs immediately.
Have Questions?
Founded in 1985, MVP Marketing + Design, Inc. is a global Minneapolis-based website design, development and digital marketing agency that provides high-quality SEO and backlink building services to B2C and B2B clients ranging from start-ups to divisions of the Fortune 500. Our specialties include CPG markets such as Food, Office Products, and Housewares while our B2B clients include Private Equity and Law Firms, Healthcare Providers, Software Developers, Medical Device and Precision Parts and Equipment Manufacturers. Contact us to discuss your SEO needs today.