Digital Agency
Better by brand strategy, design and technology.
GET TO KNOW US

Look great. Get great results.
As a Minneapolis, MN, website design and digital agency operating throughout North America and Worldwide, we can help you strengthen your brand, build relationships and leverage technology to generate business growth. Partner with us for digital marketing success and award-winning creative results. Private Equity
"MVP has been our go-to partner for website design for the last five years. MVP was the first firm we called when we decided to do a complete overhaul of our site. After speaking with MVP, it was clear they understood and could execute on our requirements. Our newest and second consecutive MVP website redesign demonstrates their deep knowledge and understanding of private equity industry communications, our business and marketing requirements, and their commitment to a form follows function approach, which is far superior to the many template-based, and quite frankly vulnerable, solutions we saw from other agencies."
David Schnadig, Managing Partner Healthcare
"Having worked with MVP over the years for a variety of healthcare and medical device related manufacturers, I can truly say they are a most valuable partner. I'm extremely pleased with their work and give them my highest recommendation for integrated branding, website design and SEO support."
Leah Davidson, Manager, Marketing Communications Housewares
"From the get‐go, the team was accommodating and helpful in their initial audit of our website. We were astonished by the findings, and wouldn't have caught such major flaws if it hadn't been for their detailed work. We've seen significant increases in online e-commerce sales and conversion rates. (MVP is) a great digital partner…I highly recommend MVP to anyone looking to advance their online presence and overall performance."
Charlie Dayment, VP Digital Marketing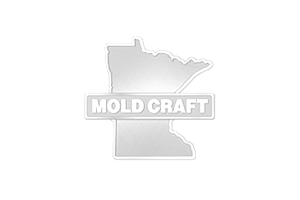 Industrial
"MVP gets the job done right: on target, on time and on budget. Whether it's branding, web design, or SEO they've proven time and time again that they really care about what matters most to me —RESULTS!"
Jim Liddell, Director of Marketing and Sales
Bragging Rights
Aimia Global Loyalty Marketing Website Wins W3 Award Recognition
Minneapolis, October 16, 2019 – MVP Marketing + Design, Inc., a Minneapolis Digital Agency, offering website strategy, design and technology, is proud to announce that the W3 Awards have recognized its marketing technology (MarTech) website on behalf of global loyalty...
Press
New Halifax Group Private Equity Website: A Declaration of Impressiveness
Minneapolis, October 14, 2019 – MVP Marketing + Design, Inc., a Minneapolis Digital Agency serving clients throughout North America and worldwide, is proud to announce the completion of a new website for The Halifax Group. "Creating value through our commitment...
Bragging Rights
The Communicator Awards Recognize MVP for Three Financial Services Websites
Minneapolis, September 3, 2019 – MVP Marketing + Design, Inc., a Minneapolis Digital Marketing Agency and website design firm, is proud to report that the Communicator Awards recognized three distinctive websites for their state-of-the-art designs in financial services. Websites Financial...