Look great. Get great results.
We're all about connections. As a Minneapolis, MN website design, development and digital agency, MVP can help you build relationships, leverage business processes and close the sale. With clients throughout North America and globally, partner with us for full-service digital marketing and creative results. Private Equity
"MVP has been our go-to partner for website design for the last five years. MVP was the first firm we called when we decided to do a complete overhaul of our site. After speaking with MVP, it was clear they understood and could execute on our requirements. Our newest and second consecutive MVP website redesign demonstrates their deep knowledge and understanding of private equity industry communications, our business and marketing requirements, and their commitment to a form follows function approach, which is far superior to the many template-based, and quite frankly vulnerable, solutions we saw from other agencies."
David Schnadig, Managing Partner Healthcare
"Having worked with MVP over the years for a variety of healthcare and medical device related manufacturers, I can truly say they are a most valuable partner. I'm extremely pleased with their work and give them my highest recommendation for integrated branding, website design and SEO support."
Leah Davidson, Manager, Marketing Communications Housewares
"From the get‐go, the team was accommodating and helpful in their initial audit of our website. We were astonished by the findings, and wouldn't have caught such major flaws if it hadn't been for their detailed work. We've seen significant increases in online e-commerce sales and conversion rates. (MVP is) a great digital partner…I highly recommend MVP to anyone looking to advance their online presence and overall performance."
Charlie Dayment, VP Digital Marketing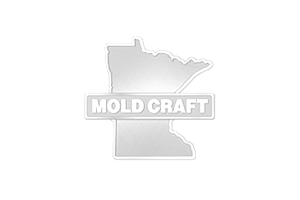 Industrial
"MVP gets the job done right: on target, on time and on budget. Whether it's branding, web design, or SEO they've proven time and time again that they really care about what matters most to me —RESULTS!"
Jim Liddell, Director of Marketing and Sales
Blog
The right messaging for your firm.
A private equity website redesign impacts your whole site. From brand messaging to imagery, shifts in page layout mean you have to make content updates. This is especially true for private equity and investment banking firms, which often have little...
Press
Minneapolis Investment Bank Prestwick Partners Taps MVP for New M&A Website Redesign
Minneapolis, September 20, 2018 – Digital agency MVP Marketing + Design is pleased to announce that Prestwick Partners has chosen MVP to redesign their website. The new site will highlight the Minneapolis-based M&A firm as a premier lower middle market...
Press
Thought Leaders Flock to New North American Biocompatibility Summit (NABS) Website
Minneapolis, August 29, 2018 – MVP Marketing + Design, Inc., a Minneapolis Digital Agency and website design firm, is pleased to announce the launch of a new and responsive, CMS website for the first ever North American Biocompatibility Summit (NABS),...