Look great. Get great results.
We're all about connections. As a Minneapolis, MN website design, development and digital agency, MVP has the data-driven creativity and depth of services needed to help you build relationships, leverage business processes and close the sale. With clients throughout the US and Canada, partner with us for full-service digital marketing and creative support. Private Equity
"MVP has been our go-to partner for our firm's website design over the last four years, through a subsequent responsive website upgrade, and now to our upcoming site redesign. They have consistently demonstrated their in-depth knowledge and understanding of technology, private equity communications and what it takes to create a well-designed and well-organized online experience that meets the information needs of our stakeholders."
David Schnadig, Managing Partner Healthcare
"Having worked with MVP over the years for a variety of healthcare and medical device related manufacturers, I can truly say they are a most valuable partner. I'm extremely pleased with their work and give them my highest recommendation for integrated branding, website design and SEO support."
Leah Davidson, Manager, Marketing Communications Housewares
"From the get‐go, the team was accommodating and helpful in their initial audit of our website. We were astonished by the findings, and wouldn't have caught such major flaws if it hadn't been for their detailed work. We've seen significant increases in online e-commerce sales and conversion rates. (MVP is) a great digital partner…I highly recommend MVP to anyone looking to advance their online presence and overall performance."
Charlie Dayment, VP Digital Marketing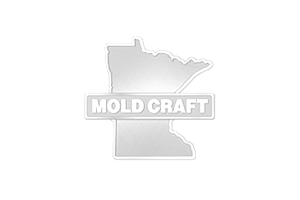 Industrial
"MVP gets the job done right: on target, on time and on budget. Whether it's branding, web design, or SEO they've proven time and time again that they really care about what matters most to me —RESULTS!"
Jim Liddell, Director of Marketing and Sales
Press
Leading Job Management Software Company Chooses MVP for SEO Consulting
Minneapolis, October 12, 2017 – We're pleased to announce a new SEO consulting partnership with JobBOSS, a leading job-based shop management software company. JobBOSS shop management software is the industry's most flexible and relied-upon ERP solution for job shops and...
Press
New UX/SEO Consulting Work for CAM Software Manufacturer, DP Technology
Minneapolis, October 12, 2017 – DP Technology (Camarillo, CA), manufacturer of ESPRIT® software, has chosen MVP as their new user experience (UX) and SEO consultant. MVP's consultation is the first step in helping ESPRIT® improve lead conversions and brand engagement. The work...
Press
Distinctively Different Cortec Group Website Goes Back to the Future
Minneapolis, August 23, 2017 – MVP Marketing + Design, Inc. is pleased to announce the launch of Cortec Group's unique, new website. Cortec Group is a New York-based private equity firm that invests in middle-market specialty healthcare, business-to-business and consumer products, and...